Introducing hugequiz Premium! Get all the features of hugequiz for a low monthly price or a one-time Lifetime Membership cost! hugequiz Premium members get the following benefits:
More Time on Quizzes
hugequiz Premium members get twice as much beginning time and double the time bonuses throughout every timed quiz!



Google Maps Quizzes
Play all Google Maps quizzes all the time – as a Premium member you aren't restricted when you can play map-related quizzes.
Quiz Audio
You now have the option to hear notifications for such achievements as a time bonus and completing states or countries. This can be toggled after starting a quiz and will remain at its last setting until you change it.


Full-Featured Stats Page
This includes a summary quiz count table and sortable tables on recent quizzes you have taken and a summary of all your top scores, including the dates and rank among all quiz-takers for each quiz.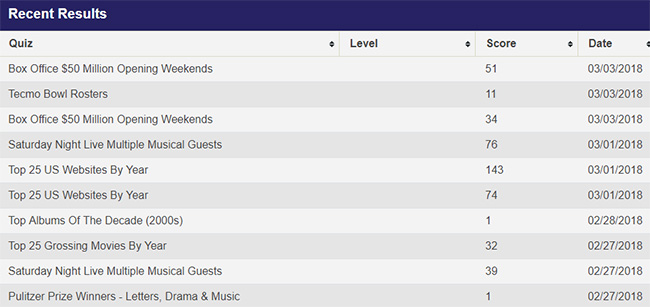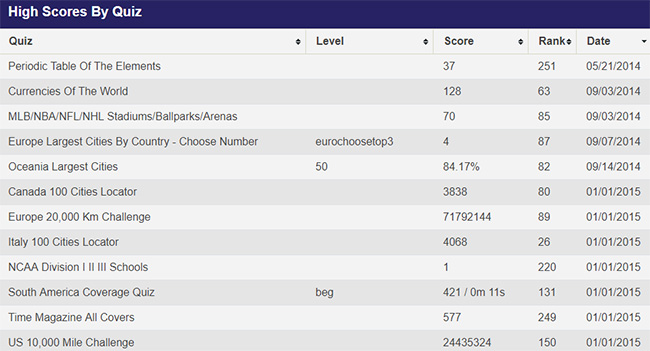 Missed Answers On Coverage & Grid Quizzes
Now you can see up to the 25 top missed answers on coverage quizzes and grid quizzes – the map afterwards will show large markers for cities you missed, and you can mouseover them to see their details!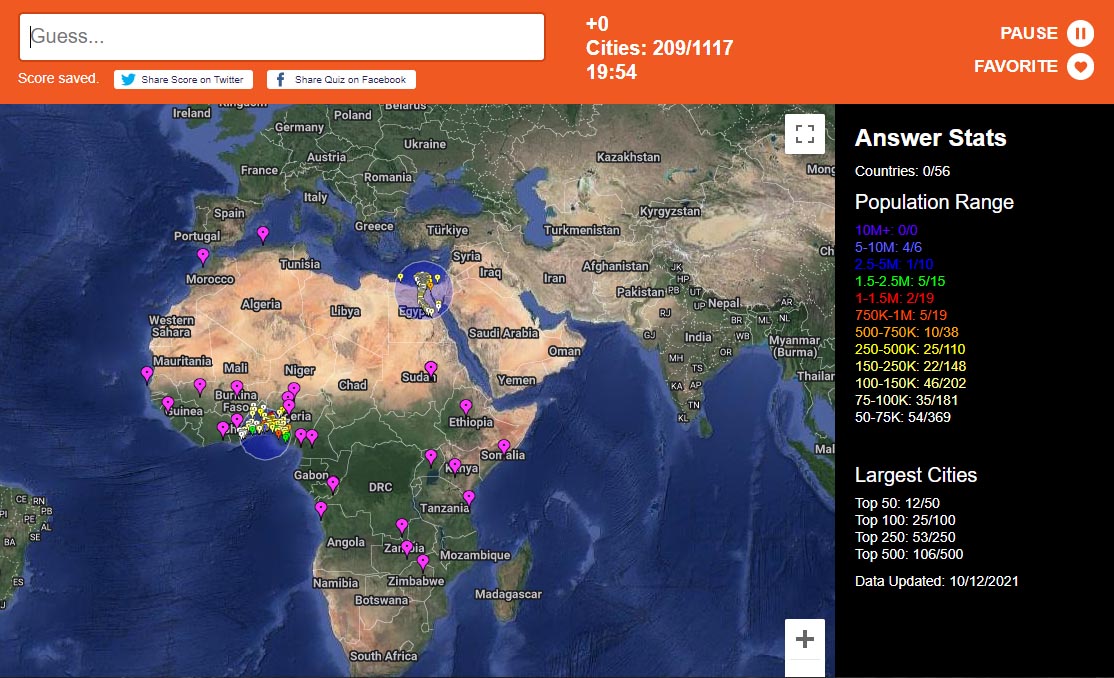 More Answer Stats
You'll get double the answers for the 'Hardest' and 'Missed' options when a quiz ends! Know twice as much about which answers you missed, and those you got that others missed the most!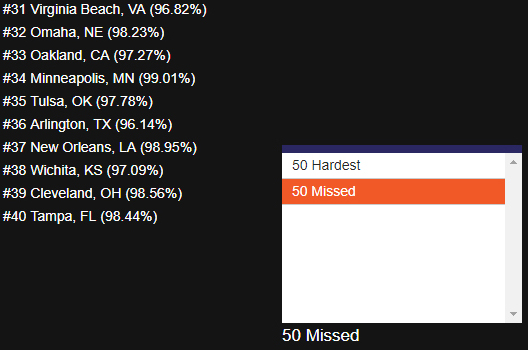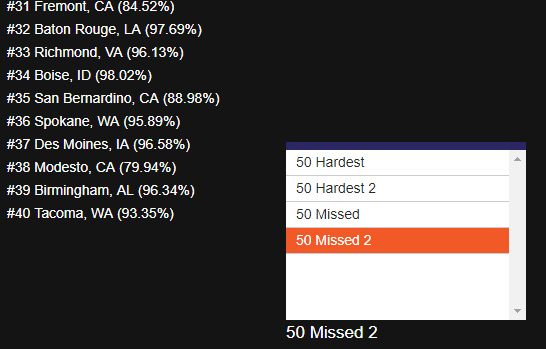 Untimed Option
On almost all timed quizzes, you can click an 'untimed' box at any time to take as much time as you'd like! Scores are not saved on untimed quizzes but stats are still shown at the end of the quiz.


Show/Hide Markers On Map Quizzes
Many Google Maps based quizzes will have the option to hide the unguessed markers and only show those that have been guessed, adding to the challenge!


No Ads
Should hugequiz ever have ads, you'll never see them – Premium subscribers will get complete uninterrupted access to all pages and quizzes!
Future Features
Full access to all future features I will be creating on the site – you'll never miss out on any future Premium membership benefits if you are already a member!

So what are you waiting for? Think you know it all? Become a hugequiz Premium member now!
Sign Up